Based on My Health My Community Survey
Social Connection and
Health Resources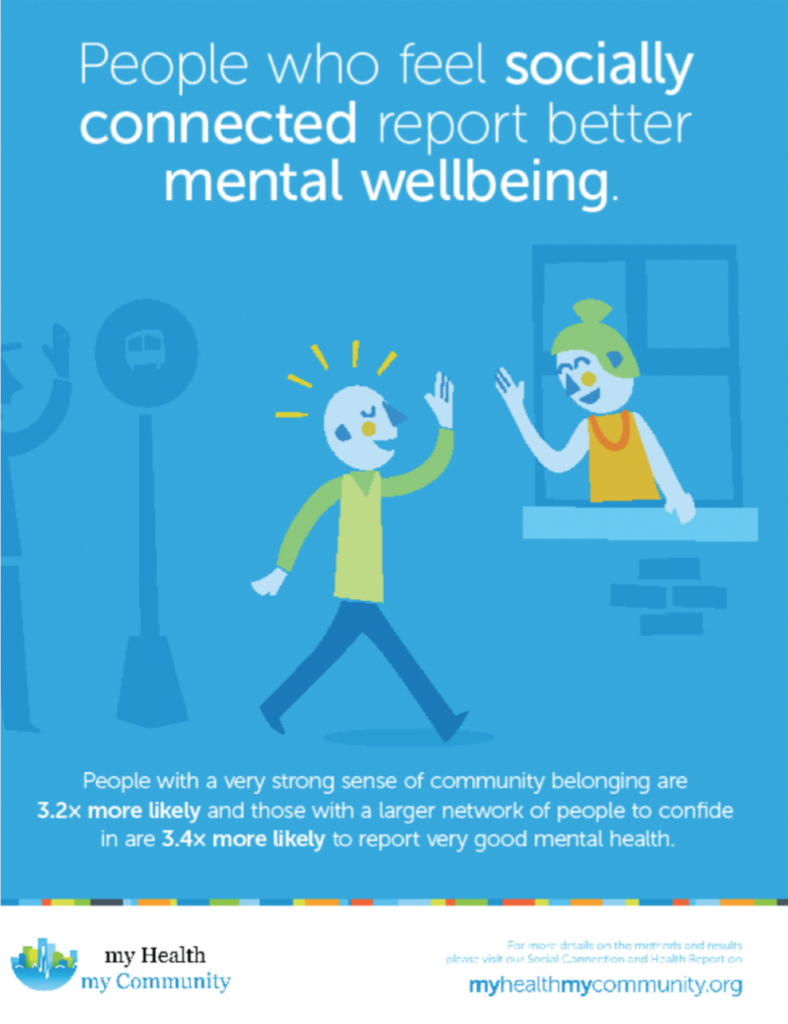 Social Connection and Health
The strength of our social connections, our feelings of inclusion and support in our relationships and communities, is integral to our physical and mental health.
In this report we describe the important relationship between social connection and health and then investigate how our health, behaviours, and built environment are associated with those strong connections.
Age and Social Connections
Perception of Neighbourhood Built Environment
Sense of Community Belonging
Community Belonging and Perception of Health
Volunteering and Facility Use
Social connection and perception of health
Transportation and
Health Resources
Transportation and Health in Metro Vancouver
Transportation connects us to our community, our place of work and our friends and family. The way transportation infrastructure is designed and the modes of transportation that we have access to impact our lifestyle and our health.
The first analysis of the 28,000 Metro Vancouver respondents examined the association between mode of commuting and health.
Commute Time and Community Belonging
Commute Time to Work or School in One Direction
Determinants of Transit Use
Health and Health Behaviour
Mode of Commute to Work or School
Healthy Eating and the Neighbourhood Food Environment in Richmond, BC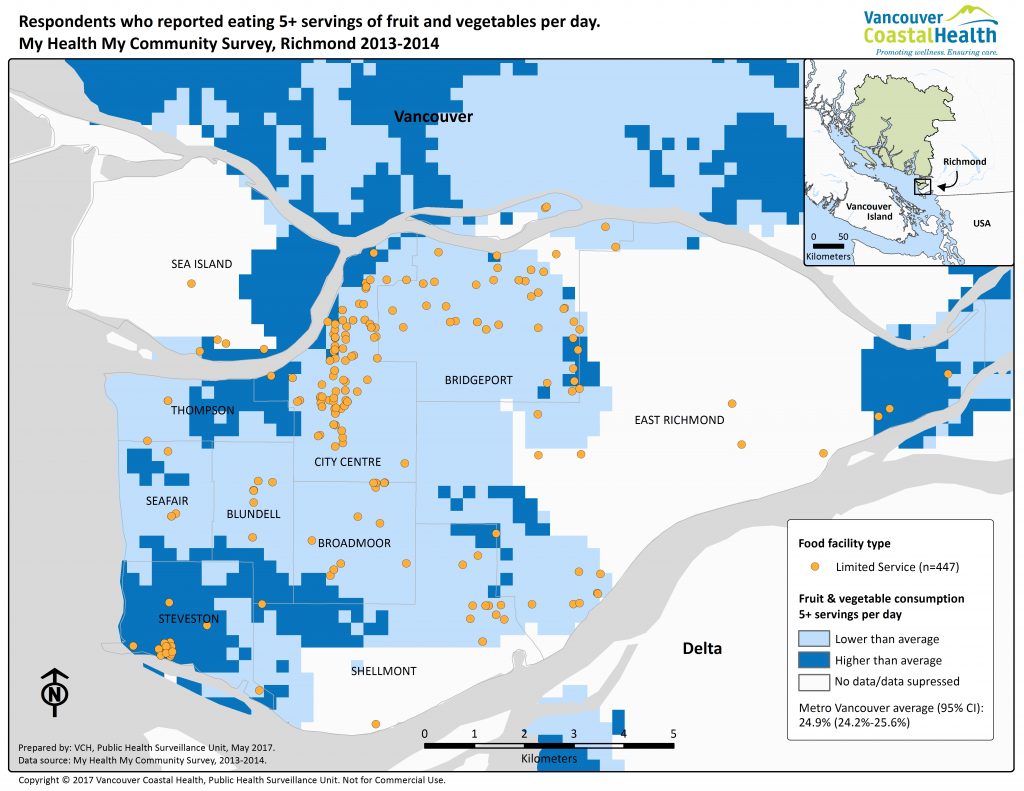 Retail food environments are gaining attention as important determinants of what people eat and therefore, their health.  The Richmond Food Environment study looks at proximity to different types of food outlets, such as grocery stores and fast food restaurants, and whether there is a relationship with food intake and body mass index.